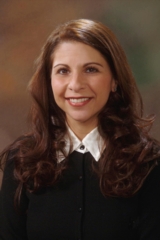 Noel Atamian
Sales Associate Charlestown Office
617-242-6655

About Noel
The ownership of Hammond has recently changed and we are now part of Coldwell Banker, one of the most impressive real estate organizations in the world. Our new owner appreciates the value of the Hammond brand name and we will now be doing business as Coldwell Banker Residential Brokerage - The Hammond Group. Our combined resources will provide an unmatched level of real estate marketing and brokerage services to everyone we have the pleasure to represent.
PLEASE click on this link to see my new website.
Noel Atamian began her career in the hospitality industry, learning all aspects of the hotel business and becoming an expert at customer service and meeting the needs of a variety of clientele. After enjoying six years with Marriott Hotels and The Copley Plaza Hotel in Boston, Noel decided to transfer her skills to the real estate industry. She quickly learned the nuances of renting, buying, selling, renovating and developing real estate.
A native of the Greater Boston area, Noel has experienced living in different sections of Boston and chose to settle in Charlestown twenty years ago. She is an expert at what Charlestown has to offer and has worked with a wide range of buyers, sellers, investors and developers. Noel herself has renovated and developed properties in Charlestown and has most recently segued into the world of land development here and in our suburban markets. These experiences lend themselves to a greater understanding of the industry which she uses to further serve her clients.
Her business philosophy is based upon a strong commitment to clients by understanding their needs and priorities, and by helping them to decipher what would be best for them.
Noel has navigated a variety of complex deals. Her keen negotiating skills make her an outstanding advocate, while her boundless energy and warmth make her a pleasure to work with. After eighteen dedicated years in the real estate industry and always striving for excellence, Noel can assure you, whether buying or selling, that she will provide you with unparalleled professionalism and outstanding service with great attention to detail.